Water Damage Severn
When unexpected water damage due to flooding, faulty appliances, or sewage backup affects your home, 911 Restoration Baltimore is your go-to company for repairs and restoration.
911 Restoration Baltimore can provide you with the restoration services that will give you a fresh start and peace of mind.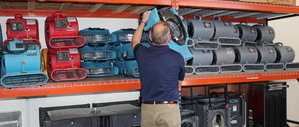 Among the services we can provide include:
Water damage restoration
Disaster damage restoration
Sewage backup & cleanup
Mold Removal & testing
Fire & Smoke Damage
In addressing your water damage issues, our professional IICRC certified technicians are licensed, insured, and, bonded to provide you with trusted, quality water damage restoration that will make flooded or water damaged areas of your home look good as new.
If your home or business location is already taking on flood waters, then contact our water damage Severn team with 911 Restoration Baltimore today!
Prevent Water Damage With These Professional Tips
Being able to help many families in the community with their water damage concerns, our owners want to reach out and provide our customers with these tips that can aid in the prevention of unexpected water-related problems.
Regularly clean your gutters – Cleaning the gutters makes sure that water flows freely. This helps melted snow or heavy rainfall keep off the roof and away from the attic where water can cause trouble.
During winter make sure that your pipes are sufficiently insulated – A burst from a frozen pipe can pump gallons of water into your home which can flood the basement or cause mold to grow in unseen sections of your home.
Make sure that the water flows from the downspouts are away from the foundation – This will help prevent water from pooling near the foundation and help prevent any serious structural damage.
Rely on water damage restoration professionals for serious issues – The damage could be more serious than you realize. When a major water damage issue happens, it's best to call professionals like our team. 911 Restoration Baltimore comes prepared with equipment including hazmat gears and breathing masks so we can handle even the most serious of problems.
When it comes to preventing water damage, it's best to be prepared. These tips can help you get started. You can reach out to our call centers if you have any other questions regarding water damage prevention, and we will take care of you today!
A Fresh Start After Water Damage Strikes

Quality repairs and restoration can provide your home with a fresh start and 911 Restoration Baltimore is the company that can provide you with that high level of service.
Especially when disaster strikes, you can rest assured that our flood cleanup company will be applying the latest drying technology and work with your insurance company for the best results.
With 911 Restoration Baltimore, customer satisfaction is a guarantee.
Our water damage Severn technicians are here to provide a helping hand to homeowners in the community who are dealing with water-related problems.
When it comes to getting your home back in shape, our team is available 24/7/365 fast emergency service and an industry-leading response time of within 45 minutes.
If you're in need of our services, don't hesitate to give our water damage Severn team with 911 Restoration Baltimore a call so we can provide you with a free inspection of your home today!
Serving the communities of Annapolis, Arbutus, Arnold, Baltimore, Brooklyn, Brooklyn Park, Brookeville , Burtonsville, Butler, Canton, Catonsville, Columbia, Curtis Bay, Dundalk, Ellicott City, Essex, Fort Meade, Gambrills, Glen Burnie, Halethorpe, Hanover, Locust Point, Lutherville Timonium, Middle River, Nottingham, Odenton, Owings Mills, Parkville, Pasadena, Pikesville, Randallstown, Rosedale, Severn, Severna Park, Towson, White Marsh, Windsor Mill, and surrounding areas.