Water Damage and Mold Removal in Parkville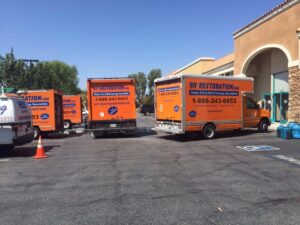 After all the time and energy you've put into maintaining your property, a water invasion can be devastating. Whether it's a pipe burst, washer machine flood, sewage backup, or storm damage, you've got an emergency on your hands. Fortunately, the water damage restoration crew at 911 Restoration of Baltimore understands.
If you need emergency flood cleanup in Parkville or the surrounding area, you can reach our specialists at 911 Restoration any time of the day or night. We're here for you 24/7/365, and we guarantee an arrival time of 45 minutes or less. As a locally owned and operated business, the team at 911 Restoration of Baltimore know all-too-well how hard it is to battle water damage in this climate. From frozen pipes and ice dams during the winter to the muggy, mold-friendly atmosphere in the warmer months, business and homeowners constantly battle moisture. You should know you're not alone. From pipe bursts to mold remediation in Parkville and beyond, we're here for you. 
Our water damage restoration technicians don't just see you as another customer. They value you as a neighbor, and they do all they can to restore your beloved property to top condition. The flood cleanup experts work quickly to minimize your damage and they hold themselves to the highest professional standards. Every expert at 911 Restoration is IICRC certified and has undergone extensive training to bring you the best possible service. They cover everything from water cleanup service to damage repairs to mold inspection and mold remediation. If you make your first call to 911 Restoration of Baltimore, you won't have to worry about hiring another contractor.
At 911 Restoration, our ultimate goal is to turn your pipe burst or any other disaster into a Fresh Start—an opportunity to rebuild better than ever. It's normal to feel overwhelmed. Just know that your best ally in flood cleanup and mold removal is only one call away. Reach out to us at 911 Restoration today.
The Most Comprehensive Water Damage Restoration in Parkville
When you're choosing your water removal company, it's important to consider what it will actually take to restore your property to brand new condition. Is simple water extraction enough? Or will you need someone to repair your roof? Replace your drywall? Remove that contaminated carpet? 
Maybe you're concerned about mold contamination and you need a mold inspection? And if you do have an infestation, who will handle mold removal?
If you call 911 Restoration for flood cleanup, you can depend on one call to cover all your bases. Our highly trained water damage restoration technicians take care of everything, from the initial water damage inspection to the final structural repairs and mold remediation. They handle emergency services such as boarding up, roof repair, storm repair, and packing out and storing any items at risk of damage. They manage sewage extraction, they sanitize the affected area, and they use professional fans to conduct structural dehumidifying.
Once they've taken care of the water damage restoration basics, your friendly flood cleanup techs go the extra mile to make sure you and your property are safe. They conduct structural testing to make sure your property is sound. If they discover any damage or weakness, they repair it. Then, they conduct a thorough mold inspection and handle any necessary mold remediation themselves.
At 911 Restoration of Baltimore, we think of everything so you don't have to. We know a pipe burst or other water disaster can send your mind reeling. Call 911 Restoration and let our water damage restoration and mold removal professionals bring you clarity and fast solutions.
Will Homeowners Cover Water Damage?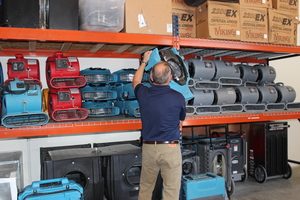 A water disaster comes out of nowhere and must be dealt with immediately. For property owners, this means that even a simple washer machine flood becomes an unexpected and unavoidable expense. If you're looking for a water extraction company, you're likely wondering, "How much is this going to cost me? And will my insurance cover these services? What about mold remediation?"
Water damage restoration can be a complex, multi-step process. Depending on the unique nature of your water disaster, you could require a variety of services, including water extraction, drywall replacement, mold inspection, and mold removal. Many property owners understandably struggle to decipher which services their insurance policy covers. That's where the friendly team members at 911 Restoration come in.
A flood cleanup expert sits down with you for a free insurance consultation. During this conversation, they review your policy and clarify which services are covered by your provider and which expenses fall to you. Then, to make sure you get all the benefits to which you are entitled, they assist with all the complicated paperwork. This includes helping you with loss itemization, filing your claim for you, and billing your provider directly.
We don't just want to get the water off of your property. We want to get you all the way beyond this disaster and on to a Fresh Start. Call 911 Restoration of Baltimore today.
Servicing the cities of Annapolis, Arbutus, Arnold, Baltimore, Brooklyn, Brooklyn Park, Brookeville, Burtonsville, Butler, Carney, Canton, Cantonsville, Clarksville, Cockeysville, Columbia, Crofton, Crownsville, Curtis Bay, Davidsonville, Deale, Dundalk, Edgewater, Elkridge, Edgemere, Ellicott City, Essex, Ferndale, Fork, Fort Meade, Gambrills, Garrison, Glen Arm, Glen Burnie, Halethorpe, Hampstead, Hanover, Harwood, Hillsmere Shores, Hunt Valley, Jessup, Kingsville, Lake Shore, Lansdowne, Linthicum Heights, Lochearn, Locust Point, Lutherville Timonium, Manchester, Marriottsville, Mayo, Middle River, Milford Mill, Millersville, Monkton, North Laurel, Nottingham, Odenton, Owings Mills, Parkton, Parkville, Parole, Pasadena, Perry Hall, Phoenix, Pikesville, Randallstown, Reisterstown, Riva, Rosedale, Severn, Severna Park, Shady Side, Sparks Glencoe, Towson, West River, White Hall, White Marsh, Windsor Mill, Woodlawn, and surrounding areas.