Water Damage Burtonsville
The water damage Burtonsville technicians with 911 Restoration of Baltimore are available all 24/7/365 to assist home and business owners with emergency water and mold situations.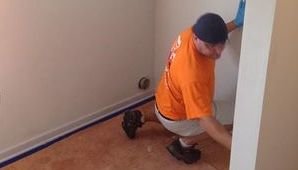 Any amount of water can cause extensive damage to the structure of your home and can destruct your valuable belongings. This is why stopping a water leak immediately is crucial.
When you call our local Burtonsville office, a projected manager will schedule a same day service appointment with our IICRC certified water damage Burtonsville technician.
Within 45 minutes of your call a licensed, bonded and insured water damage Burtonsville specialist will arrive at the site of the disaster and conduct a free home inspection. The water damage Burtonsville technician completes the inspection and determines the source of the leak, and turns off the main water line. Your technicians provide you a repair estimate and a reviews a comprehensive plan of the restoration repair process.
You can rely on our water damage Burtonsville technicians for your water damage needs and the mold removal Burtonsville specialists for immediate and long-term solutions.
Water Damage and Mold Removal Repair Process
If you have not been using excess water but notice a spike in your water bill, take that as an indicator for potential water damage. Water invasion may very well be hidden and doesn't always have a visual cue such as a water stain on your wall or ceiling.
It is important to remember that it takes no more than 24 hours for water to become contaminated with bacteria and fungus, which turns into bacteria and mold after 48 hours. It's important to ventilate the affected areas so mold spores don't spread. Contaminated water and mold eventually aggravate allergy symptoms and can even cause respiratory and health issues.
The mold removal Burtonsville team advises customers to prevent the buildup of stagnant and excess water by routinely inspecting a few places around and on your property. You may not visually see with excess water until you inspect a few places, such as:
Roofs and attics
Below bathroom and kitchen sinks
In the A/C vent
In the cracks of drywall, floor or chimney
You can count and rely on the professionalism and the specialty training our mold removal Burtonsville team has. Our crews arrive equipped with safety gear, ready to remove and remediate all affected areas.
The water damage and mold removal Burtonsville team are the ones you should choose!
The mold removal Burtonsville and water damage team take great pride not only in the restoration repair jobs we do but for the customer service we provide to our customers.  
We know how stressful the moment can be when you walk into your home and see your kitchen flooded, so when you call the water damage Burtonsville team, you will never have to wait.
A project manager will schedule a same day service appointment, and be depending on your need a water damage or mold removal Burtonsville technician will be on their way with answers and solutions.
We stay by your side through the whole process. We even offer to handle your insurance claim for you. Your project manager will communicate with the insurance company and mold removal Burtonsville will meet with the adjusters. So your main focus can be you and your family.
If you are looking for a restoration company that is trustable, efficient and equipped, then call our water damage Burtonsville and mold removal Burtonsville team at 911 Restoration of Baltimore at (410) 286 1175.
Serving the communities of Annapolis, Arbutus, Arnold, Baltimore, Brooklyn, Brooklyn Park, Brookeville , Burtonsville, Butler, Canton, Catonsville, Columbia, Curtis Bay, Dundalk, Ellicott City, Essex, Fort Meade, Gambrills, Glen Burnie, Halethorpe, Hanover, Locust Point, Lutherville Timonium, Middle River, Nottingham, Odenton, Owings Mills, Parkville, Pasadena, Pikesville, Randallstown, Rosedale, Severn, Severna Park, Towson, White Marsh, Windsor Mill, and surrounding areas.