Water Damage Catonsville
Roof leaks, pipe bursts, faulty kitchen appliances, or an overflowing toilet can cause costly water damage in Catonsville and when those kinds of situations occur, you can rest assured that 911 Restoration Baltimore will be there for you.
In the course of a year, homes in Catonsville are subjected to various weather conditions like rain and snow which can make your home susceptible to water damage. 911 Restoration Baltimore can provide you with services that can take care of your water damage worries.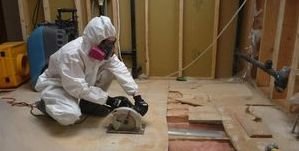 We can cover damage including:
Flooding
Pipe bursts
Leaking appliances
Mold infestations
Toilet overflows
Ceiling leaks
Gutter issues
Sump pump failure
911 Restoration Baltimore has a skilled team of dedicated water damage Catonsville technicians that are licensed, bonded, and insured.
Our owners want you to know that you're the main priority when it comes to restoring flooded or water damaged sections of your home and we show it with our professional approach and dedication to giving your home a fresh start.
With our years of experience, we will make sure that your water damage in Catonsville is taken care of professionally the first time.
Aside from helping you repair and restore your home, we can also provide you with advice that will best suit your needs so you can avoid unwanted situations that can lead to water damage.
Preventing Water Damage During Winter
Winter is something that all homeowners in Catonsville should prepare for year-round. You need to make sure that your home is in tip-top shape in order to prevent issues like ice dams.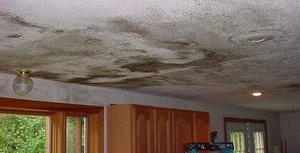 Luckily, 911 Restoration Baltimore can provide you with a few tips that can get your home ready for the winter months and prevent any costly water damage in Catonsville:
Make sure that your gutters are free of any debris to ensure the smooth flowing of water.
Make sure that any damaged sections of the roof are repaired or replaced.
Make sure that your attic remains sufficiently ventilated.
Make sure that you get rid of excess snow on the roof in a safe manner.
Roof damage like cracks, holes, and missing shingles can lead to costly water damage especially once all that snow thaws out. Ice dams can cause water damage which can lead to problems such as rotting rafters or mold growth.
With these tips in mind, you can rest assured that your home can be prepared for the coming of winter. If problems do arise because of snow or ice, 911 Restoration Baltimore will be there to provide you with our water damage restoration services.
Saving Your Home From Water Damage
The owners of 911 Restoration Baltimore are philanthropists at heart and they feel most connected to the Baltimore community when they help out homeowners with problems like water damage.
With a team that's available 24/7/365 and a response time of within 45 minute, you can rest assured that any problems you have with water damage in Catonsville are resolved as soon as possible.
Once on site, our team can provide you with free damage assessment.
All of our equipment will be fully prepared and you can expect quality drying, cleanup, and repair.
With a team dedicated to restoring your home back to good health, water damage won't stand a chance.
If your property is already dealing with a black water invasion of some sort, then contact our water damage Catonsville team with 911 Restoration Baltimore for immediate help today!
Serving the communities of Annapolis, Arbutus, Arnold, Baltimore, Brooklyn, Brooklyn Park, Brookeville , Burtonsville, Butler, Canton, Catonsville, Columbia, Curtis Bay, Dundalk, Ellicott City, Essex, Fort Meade, Gambrills, Glen Burnie, Halethorpe, Hanover, Locust Point, Lutherville Timonium, Middle River, Nottingham, Odenton, Owings Mills, Parkville, Pasadena, Pikesville, Randallstown, Rosedale, Severn, Severna Park, Towson, White Marsh, Windsor Mill, and surrounding areas.