Reviews
With over 30 years of experience in the restoration industry, 911 Restoration has accumulated a large portfolio of satisfied customers eager to share their positive experience with you.
Since we provide a very vast array of services, our customers vary and include all personal, business and government entities:
Celebrities and VIPs
Property owners, managers and tenants
Management companies and large complex building owners
Big corporations, insurance companies and banks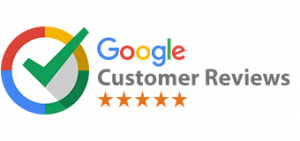 Martez Connor

23rd of May 2019

We had a water Breach in our basement and the water was about a feet high so called 911 restoration team , they came in set up equipment and help us out a lot. Thanks to all the guys that came out and helped us get back on track, my wife & I really appreciate your service.

Becky Miller

23rd of May 2018

Rohan was great! Was very responsive and came over immediately. He quickly took care of my flooding issue. He was also clean and careful in how he dealt with all surrounding furniture.

Adrian Cook

5th of April 2017

Trust and believe me when I tell you that God place people in our lives for a reason. I had a sewage back up in my home and to make matters worst my insurance adjuster ( Jeffery Schloz) was making my first claim a nightmare. Mr. Burrell and his staff was not only God sent but they was prompt, caring, respectful, hardworking, informative, trustworthy and professional. I'll never forget Mr. Burrell recognizing how overwhelmed I was, he actually sat at my table and listened to all my complaints and concerns. Most importantly Mr. Burrell assisted me form the beginning to end such as the mitigation, insurance company and repairs. I'm so grateful to have found 911 Restoration company, I would definitely reuse and recommend 911 Restoration. I thank you guys once again and don't change a thing because you all are the best !