Water Damage Restoration Baltimore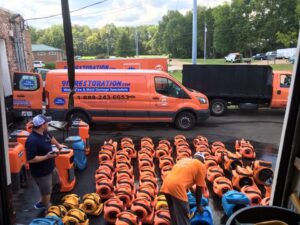 Our water damage experts in Baltimore with 911 Restoration Baltimore should be your first call for any sort of flooding event that takes place in your home or business.
This is because they really do care about you and your well-being and a happy healthy home is a foundation for both to prosper.
Going above and beyond what other restoration companies do is just standard practice for the family because they know from experience that there is no water damage situation that they can't handle.
And for all projects they bring all the top-notch professionalism that you would expect from dedicated restoration experts.
With all of the weather that Baltimore receives it is likely that your home may be affected by such water damage issues.
They can help you with your restoration needs, and they can also give you any advice that you might want as well for these situations.
So if your home is in danger of a flood, experiencing a pipe burst issue, or any other means of disaster, call the 911 Restoration Baltimore branch office. call us 410-286-1175
Restoring the Community From Water Damage
Our technicians are so dedicated to the good people of Baltimore that they have even opened up a non-profit organization called Second Chance Restoration.
This aims to lift members of the community out of poverty, raise up the standard of living and save at-risk youth from a life of crime and drugs on the streets.
The family has completely dedicated themselves and their business to the good of the people.
From water damage restoration in Baltimore riddled homes to providing the local marching band with a place to practice, there is nothing that they wouldn't give for their community.
The family's love, passion, and dedication to the homes of Baltimore and the people of the city make them your best bet when it comes to any type of restoration service. So if your home needs a makeover, or your life does, they might be your best bet! Call 911 restoration near me at 410-286-1175 and please allow us to offer you a free visual inspection.
Water Damage Restoration Explained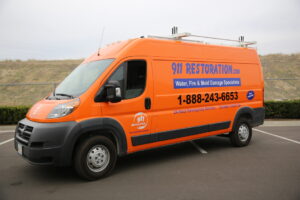 All of the flood cleanup Baltimore and water damage restoration experts with 911 Restoration are true professionals and in total have amassed over 35 years of experience moving the industry in the right direction every day.
Our water damage team in Baltimore is also completely aware of how trying these times can be for people, and this is one of the many good reasons why we offer same day service, and help with all the insurance paperwork involved in these times.
When it comes to eliminating water efficiently, there is no one more skilled and prepared than our extraction specialists.
With the expert techniques and reliable service that 911 Restoration provides, no water damage situation in all of Baltimore stands a chance against them.
Don't let your property fall victim to the effects of flooding without help from the best. If your home or office is already amid a flooding situation, then contact our IICRC-certified team in Baltimore with 911 Restoration Baltimore for the best in the industry today! so contact us today at 410-286-1175.
Serving the communities of Annapolis, Arbutus, Arnold, Baltimore, Brooklyn, Brooklyn Park, Brookeville , Burtonsville, Butler, Canton, Catonsville, Columbia, Curtis Bay, Dundalk, Ellicott City, Essex, Fort Meade, Gambrills, Glen Burnie, Halethorpe, Hanover, Locust Point, Lutherville Timonium, Middle River, Nottingham, Odenton, Owings Mills, Parkville, Pasadena, Pikesville, Randallstown, Rosedale, Severn, Severna Park, Towson, White Marsh, Windsor Mill, and surrounding areas.