Water Damage Baltimore
911 Restoration Baltimore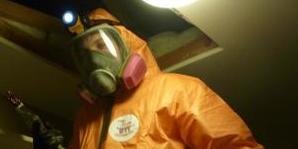 When you need damage from emergencies like flooding, roof leaks, or sewage backups dealt with quickly, the water damage Baltimore professionals from 911 Restoration are ready to lend you a hand.
Water emergencies can occur when you least expect them. That's why we're available 24/7/365 to handle your concerns as they happen. When you call, you can expect on the day service that will take care of the problem right away.
Among the issues we can assist you with include:
Roof leaks and water stains
Pipe bursts and other plumbing problems
Drywall flooding
Bathtub overflows or running sinks
Fire sprinkler malfunction
Water-based appliance hose ruptures
Mold growth
Sewage backups
Storm and disaster damage
Our industry-leading response time within 45-minutes, together with our fresh start attitude allows us to give you premium restoration services and peace of mind.
We will begin our work by providing a free assessment of your property. This will help us identify the source of your woes and provide you with right solutions.
If your home or business location is already suffering from any kind of crisis, then contact our experts with 911 Restoration Baltimore today!
Water Damage Restoration
Our team has years of experience in dealing with all kinds of water emergencies. With our know-how and training, we'll make sure that you get the assistance you need.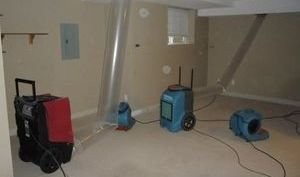 As water damage situations occur, those are going to need immediate attention in order to prevent any further harm to your home like mold growth, wood rot, or flooding.
911 Restoration, our quick response and on the day service, will prevent these kinds of problems. We will work right away to refurbish your home to look good as new.
Rest assured that 911 Restoration will take care of any water emergencies that are affecting your home.
Our IICRC certified technicians will be making use of advanced drying equipment for efficient water extraction and top quality water damage repair and restoration.
Don't let your home suffer from the elements of a water invasion without help. Contact our water damage restoration Baltimore experts with 911 Restoration Baltimore for the best services around today!
Mold Removal
When excess moisture from water damage like roof leaks and pipe bursts cause mold growth, you need that fungus removed right away. Mold can cause wooden sections of your home deteriorate faster and spores can cause health conditions like skin allergies, asthma, and coughing.
911 Restoration has the quality mold removal services that you can count. Whenever you suspect an outbreak of mold or mildew within your home:
Free visual inspection
Use of eco-friendly cleaning materials that will get rid of mold and any spores it may have released into your home
100% mold removal
With our state-of-the-art equipment and thorough drying solutions, water damage and mold growth don't stand a chance! We'll get your home back to pristine shape in no time, so give our mold removal Baltimore team with 911 Restoration Baltimore for help today!
Sewage Backup Cleanup
Sewage backups can occur whenever pressure builds up in the city's sewer system. The pressure causes sewage water to rise up into your home through a toilet. When black water gets into your home, you're going to need the immediate response from 911 Restoration.
Black water is filled with bacteria that can spread all sorts of disease and damage your walls, floors, and carpets. The expert team from 911 Restoration has the necessary equipment to deal with major problems like sewage backups.
Our water damage Baltimore technicians will be wearing protective hazmat suits that will keep us protected. We will be extracting sewage water with our advanced equipment and we will be using industrial strength cleaning solutions.
This will disinfect the area without causing any further harm to your home. Once the area has been cleared, our team can begin the restorations that will give you and your home a fresh start.
If you're already amid a category three water exposure event then contact our sewage backup cleanup Baltimore team with 911 Restoration Baltimore today!
Fire Damage Restoration
A fire can cause widespread damage that needs to be addressed thoroughly. 911 Restoration can provide you with fire damage restoration services that will make your home look good as new. Here's what you can expect from us:
Immediate odor removal
Ash water extraction
Smoke and soot removal
Cabinet restorations
Furniture restorations
Document restoration
Full structure restoration
We know how difficult it can be to deal with the damage from a fire. That's why we want our services to be as convenient as possible for you. Aside from our thorough restorations, we will also help you file your claim with your insurance company.
If your property has recently been through a fire or smoke event of any size, then you need the support of our fire and smoke damage restoration Baltimore team with 911 Restoration Baltimore today!
Disaster Restoration
When strong winds, heavy rains, or when a pipe burst causes flooding within your home, call 911 Restoration right away. We know that disasters can often occur when you least expect them that's why we're always good to go whenever you call.

Our water damage Baltimore specialists can provide comprehensive repairs and restorations will handle any damage caused by a storm or other disaster.
With our help, you can count on your home getting back in shape in no time.
With our breadth of experience, quick response, and advanced equipment, we'll make sure that water damage, sewage backups, mold growth, fire damage, and disaster damage are taken care of.
Our disaster restoration Baltimore technicians with can provide the highest quality of restorations that will give your home a fresh start today!