Water Damage Arnold
Solving the creative challenges presented by a flooding in Arnold is no easy task, meaning that only seasoned and IICRC certified techs with 911 Restoration Baltimore are up for the task.
Trying to attempt a water damage Arnold recovery on one's own may cause more damage to occur and ultimately increase the cost for the repairs in the long run anyway.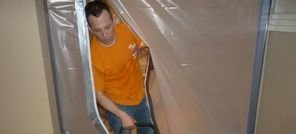 Water damage can come in many different forms and categories, though no matter which way it surfaces, it must be eliminated quickly to prevent increased loss.
We can't let an extra minute go by when it comes to water damage and saving the people and homes of the Arnold area. We take great pride in our ability to give people the best restoration, and get them back in their homes as quickly as possible.
This urgency is why the water damage Arnold staff with 911 Restoration Baltimore can arrive within 45 minutes to begin providing assistance whenever and wherever needed.
Our technicians are completely invested in making sure that homes and business of the Arnold area are well looked after when a water damage situation develops. Because of this, our experts are available 24/7/365 for anything no matter how large or small the event may be.
Our water damage Arnold Technicians want to help you get the water out of your home or business and give you back your peace of mind in the process, so our team with 911 Restoration Baltimore today!
April's Preventative Maintenance Tips and Tricks
When it comes to saving the people and homes of Arnold from water damage events, our water damage technicians have seen it all, and solved them all too.
Here are some important points to remember:
People always forget to clean out their gutters.
This can cause ice dams to form in the winter, and overflows for the rest of the year.
These can infiltrate the layers of the roof and cause water to flow inside the home.
Avoiding a roofing issue like an ice dam is critical when it comes to protecting the home.
Another thing that people should do is buy a smart thermostat.
You can save money during the day while they are at work.
You can do this without running the risk of a pipe burst.
Homeowners can check hoses and rubber or plastic fittings for wear and tear.
These may rupture and spew water everywhere, causing water damage in the process.
Our familiarity with the business and all of the challenges it presents is why she wants to give people all the information tools they need to make sure it never happens to them.
Our water damage Arnold specialists want to protect your home against water damage through a hose rupture, so give our team with 911 Restoration Baltimore a call and learn how we can help today!
Caring For Flooded Baltimore through Every Restoration
Our water damage Arnold specialists know that with the effects of climate change increasing with every season, there is more and more flooding expected in everyone's future in the Arnold and Baltimore area.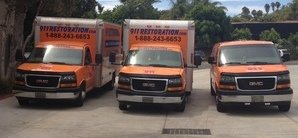 To protect the homes and businesses against this, our water damage Arnold has increased her staff and her supply of the most advanced equipment for water extractions and removal.
Our water damage Arnold specialists have also taken the initiative to source the best drying technology so that after the water is extracted from a flooding situation, that the home can be dehydrated as fast as possible for property eager to get back into their homes.
On top of our preparations with technology and crews, we have also accustomed ourselves to working with all insurance companies to provide clients with the most affordable price possible for their total restoration.
We will even take care of the insurance claim paperwork for people so that they don't need to take on the challenges present in a water damage event along with the hassle of talking with their representative at the same time.
Give our water damage Arnold experts with 911 Restoration Baltimore a call and we will be there to help you and your home out of any situation in no time at all today!
Serving the communities of Annapolis, Arbutus, Arnold, Baltimore, Brooklyn, Brooklyn Park, Brookeville , Burtonsville, Butler, Canton, Catonsville, Columbia, Curtis Bay, Dundalk, Ellicott City, Essex, Fort Meade, Gambrills, Glen Burnie, Halethorpe, Hanover, Locust Point, Lutherville Timonium, Middle River, Nottingham, Odenton, Owings Mills, Parkville, Pasadena, Pikesville, Randallstown, Rosedale, Severn, Severna Park, Towson, White Marsh, Windsor Mill, and surrounding areas.