Water Damage Gwynn Oak
When homeowners in Baltimore discover that their home has been affected by water damage they can stay calm knowing that the Gwynn Oak water damage remediation professionals at 911 Restoration Baltimore are standing by 24/7/365 to restore your household back to its former glory.
Our Gwynn Oaks flood mitigation experts guarantee to be at the your home within 45 minutes of receiving your emergency call.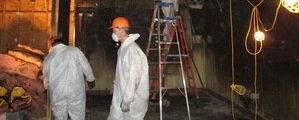 You can depend on us for the following areas of damage:
Frozen pipes

Roof leaks

Toilet overflow

Mold infestation

Black water issues

Sewage backup issues

Flooded basements
Despite the cause of the damage, our water damage Gwynn Oak technicians offer fast, efficient same day service from qualified experts that have been in the industry for years.
All of our experience has taught us that the most important element to remediating water damage is getting to the site quickly, which is why we keep our water damage Gwynn Oaks offices open around the clock.
This allows our crews to begin cleanup procedures as soon as possible, minimizing both permanent damage to the structure of the home and the possibility of a mold infestation.
If your home or business location is already dealing with the effects of a pipe burst, water heater loss, or any other means of water damage intrusion, then don't hesitate to contact the experts with 911 Restoration Baltimore for help today!
We Are Professionals At Remediating Water Damage
We want to help homeowners protect themselves and their home while they are waiting for our guys to arrive on the scene, and the best way to do that is to know where your main water line is located.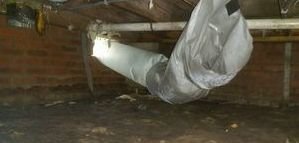 Our licensed, bonded and insured Gwynn Oaks technicians have dealt with many home flooding situations over the years.
If you ever experience flooding on your property, shutting off that valve will immediately stop the influx of water into the home.
Once the IICRC certified Gwynn Oaks water disaster techs arrive, we will start pumping water out of the premises.
When all the water is removed, we will implement dehumidifiers to get the property completely dry, preventing any way for mold to grow.
It doesn't matter where the water damage is located in the home, from soaking wet carpets to flooded hardwood flooring, the Gwynn Oak flood damage repair techs can restore it.
We Will Guide You Through the Whole Water Damage Process
When dealing with water damage cleanup it is important to get your insurance involved. This will safe you money and help ease the burden of the entire situation.

Understanding what type of insurance coverage your policy offers is something our Gwynn Oak flood mitigation staff will go over with you.
We want to help you get the lowest deductible possible, which will in turn keep money in your pocket.
Our water damage Gwynn Oak professionals will consistently offer affordable prices. 
We also conduct free water damage estimate to all of their customers, because we believe this is a part of providing optimal customer service.
Fortunately, if you do discover flooding on your property you can rest assured knowing that you will be in capable hands when you call our water damage Gwynn Oak disaster agents with 911 Restoration Baltimore today!