Dos and Don'ts of Water Damage in Commercial Buildings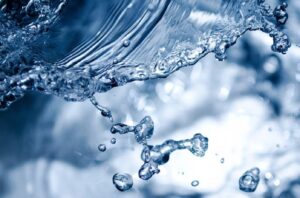 Severe flooding or water damage can be devastating to any commercial building. There is the risk of electrical shock, sewerage backups, and leaking appliances – all of which have their own laundry list of problems. To make things worse, you have a very narrow window of time to deal with water damage repair, with the risk of mold damage in less than 24 hours due to the high humidity.
Water damage can also bring about structural problems and safety hazards you may not even notice until it's too late.  
Here are essential dos and don'ts to keep in mind while you address a flood-related disaster, and you'll be well on your way to getting your commercial building and your life to normal.  
Water Damage Restoration: The Dos and the Don'ts 
Do: Protect Yourself 
Water damage can cause serious harm to your health and safety due to mold growth and loose wiring. Your first task should be to shut off electricity supply by switching off circuit breakers and disconnect appliances that may conduct electricity. Turn off the water supply to prevent a risk of flooding.
If a few rooms in your house are flooded, try to cover them with a tarp to keep the elements out. Look for any rodents and pests that have moved in due to the water. You may have to call in pest removal specialists in Baltimore. Remove heavy furniture or expensive equipment you think could collapse, or better yet, remove these items from the building altogether. 
If there is further risk of flooding, evacuate the area until authorities deem it safe for your return. However, if you must reenter the property, try to wear protective clothing such as rubber gloves and waterproof boots. Your priority should be to recover your most valuable items such as electronic equipment and documents.  
Evacuate the premises if you have a weakened immune system due to illnesses, medications, or any other reason. 
Do: Call Your Insurer
The next step is to call your insurance company. Depending on your specific policy, you may or may not qualify for reimbursements, but it's worth checking out. General home insurance policies often don't include flooding damages, but you may be able to cover damages depending on the cause of the water leak or flood. 
Do: Remove Your Valuables
Water acts fast when it comes to damaging items and valuables. So you've got very little time to act. In some cases, a few of the items may have been damaged beyond repair, but if you can move expensive items from the commercial building, do so at your earliest. Since your office contains specialized equipment, such as computers, printers, and financial documents, these should be relocated off the site right away. If relocating these items is not an option, you can also try to put them above the waterline.
In any case, you're better off removing valuable items from the office space because natural disasters can weaken commercial buildings and attract criminals. You don't want people with malicious intent to take advantage of the compromised structure of your commercial building to steal from you. 
Do: Raise Items to The Highest Level 
Undamaged heavy furniture and specialized equipment should be placed at an elevated position in your commercial building. You can also stack different items on top of one another. This 'quick fix' does not take the excessively high levels of humidity into account. So even if the items are above the waterline, they will be prone to water damage due to the excessive moisture content of the air. 
Just being in the presence of flooded water can cause mold to grow around your items. So only use this method as a last resort if you can't move the structures completely. 
Don't: Try Remediating On Your Own
Water and flood damage restoration is a specialized process that should be handled by professionals, whether the damage came from a storm, pipe leak, or sewage backup. Most homeowners are already stressed out by having lost access to their home or office to the water, not to mention the fact that they most likely don't have access to industrial tools needed to restore the property. 
Some of the tools you'll need include dehumidifiers, fans, water pumps, and other items. The entire water damage remediation process is long and drawn out. Home and office owners may try to do this on their own, but doing so will only delay the inevitable. 
Don't: Delay Hiring Professionals
For obvious reasons, we recommend hiring water damage restoration specialists in Baltimore at the earliest. Doing things the wrong way with the intent of saving money can cost you in the long run. If you wait too long, the water problem is only going to make things worse. Water will cause structural damage, mold growth, and decay over time.
Don't wait more than a minute. As soon as you've seen that the flood is going to cause problems, call in the specialists.
Water damage restoration is a specialized process that requires special protective measures, equipment, and capabilities, as well as measures to protect you and your property. Experienced businesses, such as 911 Restoration, know how to provide water damage restoration services that protect your commercial building as well as the health of your employees. 
Get in touch with our experienced specialists to learn more.