Commercial Property Fire Damage Warnings You Should Keep an Eye Out For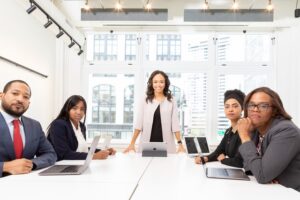 The aftermath of a fire can be costly for business owners, even if they are insured. This is perhaps because of the downtime that your business may have to experience for rebuilding, restoring, and constructing the property into its previous state. Moreover, it can take months for the insurer to pay the claim. Therefore, at the 911 Restoration of Baltimore, we believe it is always better to take adequate steps to prevent commercial property fire damage.
Based on our experience, here is a list of commercial property fire damage warnings that we have created to help you keep an eye out for and prevent the danger before it wreaks havoc. Take a look:
Faulty Electrical Equipment
Faulty electrical equipment tops the list of the most common causes of a workplace fire. Loose wiring, faulty connections, continuous voltage fluctuation, and overloaded plugs can lead to dangerous electrical fires.
Therefore, make sure that you don't overload plug the extension sockets with too many cables. Also, if you spot broken cables, get them repaired before the outbreak of an electrical fire. Other warning signs of faulty electrical equipment that you need to watch out for include the following:
Sparking of the fuse box, outlet or the breaker panel.
Hot switch plates and outlets. Although appliances plugged in the socket are meant to produce heat, the sockets that power them should never be hot. If you feel the socket where your computer or other commercial equipment is plugged into becomes slightly warm or hot, then get them repaired before it puts your property and staff in danger. Hot switches and panels indicate loose wiring and terminals inside the outlet. Loose wiring generates extra heat because of the flow of electricity.
Buzzing sound coming from electrical equipment. This needs immediate attention because electricity flows quietly and smoothly between connections, but current can jump and produce a buzzing sound due to losing prongs, outlets, and fraying wires. This can be lead to an electrical fire if not fixed immediately. Don't let the problem aggravate and damage your commercial property; call the electrician to fix the issue immediately.
These small warnings signs should not be ignored as they can lead to costly damages and even put precious lives at risk. One of the best ways to prevent electrical faults is to invest in PAT testing. Protect your electrical faults by getting equipment PAT tested on a regular basis. PAT is also known as Portable Appliance Testing. By getting your electrical equipment and wiring, PAT tested, you can prevent the risk of electrical fires. Electrical fires are the most dangerous as they cannot be put out with water. They need a special fire extinguisher to put the fire out.
Did you know that electrical issues are responsible for:
12 percent of fire outbreaks in offices
10 percent of fire in mercantile properties and stores
9 percent of fires in restaurants
5 percent of fire in healthcare facilities
Flammable and Combustible Materials
If you operate in an industry where you have to use or keep flammable and combustible materials like certain chemicals or oil barrels, then you must handle them carefully and responsibly. Also, make sure that all combustible items are stored properly. This is because these materials can ignite easily and put your commercial property on fire.
Apart from proper storage, it is equally important to train your staff to work around these materials. Training will help them understand the dangers, ways to deal with fire and avoid the risk in the first place. Moreover, if the fire does break out despite all the safety measures, your staff should be aware of the evacuation procedure—the safest and quickest way to exit the building.
Poor HVAC Functioning
As a commercial property owner, you must ensure that the HVACs in and around your premises are well-maintained and function properly. Poor HVAC maintenance can lead result in a fire hazard.
Over time, fittings of the HVAC can wear and tear and loosen. This can lead to gas leaks exposing you to fire breakout risk and even explosion. Fires are triggered by gas leaks.
Though natural gas is odorless, mercaptan is added to make it easy for people to identify gas leaks. This is a chemical that smells like rotten eggs. Therefore, if you feel that something smells like rotten eggs in your office, it could be gas leakage from the HVAC. Call the expert right away to evaluate the condition of the HVAC and inspect the gas lines carefully. Allow the expert to assess and fix the problem to stop gas leaks.
Fittings can get damaged and loosen over time, thus resulting in gas leaks. Natural gas leaks from your HVAC can increase the risk of fire and explosion. Every year many people lose their precious lives because of HVAC fires triggered by gas leakage. This problem occurs if you don't keep your system maintained.
Another warning sign of a gas leak is the hissing sound coming from the HVAC system. Get the system inspected ASAP to prevent your office from experiencing a huge loss. Other warning signs to watch out for are corroded or disconnected HVAC wires. Problems with your HVAC can also arise if the motor heats up. Regular inspection can prevent damage to the HVAC and lower the risk of a fire breakout.
Sometimes accidents happen even when you have all the safety measures in place. This is where our restoration experts in Baltimore can help. We are a trusted home restoration company also specializing in commercial property restoration. Contact us, and we'll be at your service in less than 45 minutes.